Hey y'all!
I think I'm going to do a new thing on Mondays, reviewing my week of reading and other life events. We'll see how long I actually keep this going, because I am the WORST at keeping up with things, but let's get into it!
READING: This week was the June #AYearAThon, and the theme was Finish/Catch-Up on Series, but like a good moderator, I did not follow a damn thing about the theme *shrug emoji*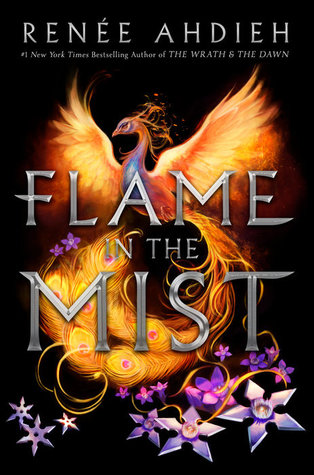 Instead, I read Flame in the Mist by Renee Ahdieh. You can read my review here for my thoughts, but long story short, I gave it 3.5/5 stars, and am definitely looking forward to the sequel.

After finishing that, I tried to start We Were Liars by E. Lockhart, but couldn't quite get into it.

So I put it down and instead picked up White Cat by Holly Black, and am four chapters in so far. The writing style is great, and I think I'm going to really enjoy it.
LIFE: This past week was pretty chill, honestly. My sister came to visit me and we had fun going out Saturday. Work is fairly slow, but I have a video shoot tomorrow, so that's exciting. Other than that, I've been swapping lots of books via #bookfortrade on Twitter, which is such a good place to trade final copies and even lots of arcs! What doesn't get taken by the end of today will get donated to my local Goodwill and I will be free of a good number of books that I've already read/have no interest in reading. I may do an unhaul post if that's something y'all would want to see, so comment below if you're down!
Thanks for catching up on my week of reading, I hope your week is awesome!