Yet another lovely summer week has come and gone, friends! If you're a southerner like me, CAN WE TALK ABOUT THIS HEAT/HUMIDITY? You'd think a life-time of living in this state would make you used to it, but nope. Sucks every year. But let's move on to what I did this week!
READING: This week was a great week because I received an ARC of one of my most anticipated releases of 2017 and gobbled it up in a few days! That book is: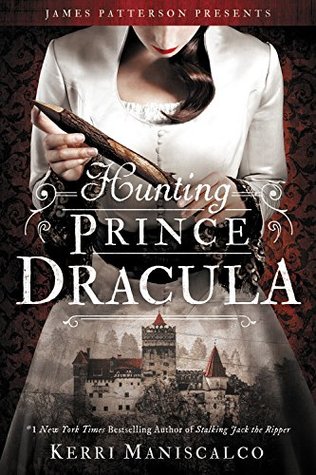 And of course, I gave it 5 stars! It releases in September, so be sure to read Stalking Jack the Ripper before then! It was one of my top reads of 2016, hands down!
I'm also continuing with White Cat, which is slow moving but intriguing nonetheless. Hopefully I'll finish this one this coming week.

My next read, which I will probably start while continuing White Cat, will probably be The Palace Job, which I haven't heard anything about but sounds great from the blurb.

LIFE: I interviewed for two different jobs this week, so hopefully I'll hear back about at least one of them this week! Also had a good weekend at home with the family for Father's Day. Took those books I mentioned in last week's round-up to Goodwill, so I have so much more space! Gotta love space for new books!
Thanks for checking out my week of reading, I hope your week was great! Click the covers for links to Goodreads pages!
xoxo y'all,
Kerri