Happy Monday, fellow bibliophiles! I hope your weekend was full of relaxation and lots of awesome books! Here's a quick run-down of what my past week of reading looked like: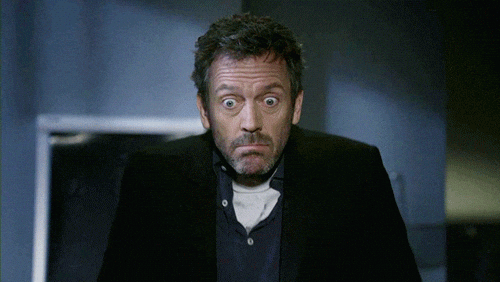 Lol literally me. I didn't finish a book this week; instead, I DNFed a book (White Cat by Holly Black) because it was just moving way to slow for me.
Also, my head began to constantly hurt, so I went to the optometrist and got an exam on Friday, then they took my glasses to replace my prescription, so I'm glasses-less for this week as well 😦 I'm not blind without my glasses, I just have one nearsighted eye and one farsighted eye, so reading is a bit of a challenge (meh). And they won't be finished until next week, so I doubt any reading will be done this week either (*le sigh*)
BUT I did start a new book…or draft, whatever. For those who don't know, I'm a Beta Reader for an indie author named David Estes, and I've just been sent a new beta draft of his next book, so this is one where I'm just gonna have to suck it up and increase the font size on my Kindle, so I can get it done by his editor's deadline. I can totally do a full post on being a Beta Reader if that's something that interests y'all, so just let me know in the comments 🙂
Other than that, I've been hella busy since I just got a new job and am moving across the state next week! Everything is insane, but hopefully I can take some time in the evening to relax and enjoy a bit of reading. And snuggle in my Gryffindor sweatshirt because it's Harry Potter's 20th anniversary today! Pleaseee let me know your house in the comments because I love knowing that about people!
How was your week last week? I hope you got more reading done than I did (aka nothing lol), and I hope anyone who practices Islam have/had a great and blessed Eid!
xoxo y'all,
Kerri