Hey y'all! If you're reading this on July 12, that means that it's my 22nd birthday! Yes ma'am, ya girl is finally officially old enough to sing the T Swift song with truth and pride! So this year, I'm working on my birthday (the second day of my new job, eeeeeek!), and my roommate is out of town visiting family, so I'm pretty much solo for most of the day. Of course we'll celebrate with friends and family and such later, but for today, I have a birthday request for y'all:
GIVE ME BOOK RECOMMENDATIONS! Put them all in the comments, give me your favorite books in all genres, I'd love nothing more on my birthday than to exponentially increase my to-read Goodreads list!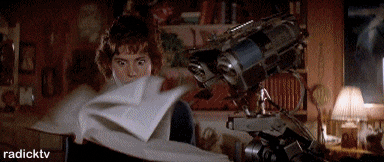 So I'm going to go work, then devour a whole cake because I can. Y'all keep those recs coming, I appreciate and love every single one of you!
"May you live to be a hundred years, with one extra year to repent!" -Irish birthday toast
xoxo y'all,
Kerri