I read 63 books in 2017, which is the most I've read in several years! 2017 was also a crazy year for life in general; I graduated college, moved to a new city, got my first job in academic publishing, and my dad beat cancer for the third time *falls onto couch* But let's look back on what were some of the best books I read in 2017 (in no particular order)! And as always, click on the covers to head to the Goodreads pages to learn more.

I LOVE the Naturals series, so this novella that takes place five years after the last book gave me a little bit more of everything I love about it. Plus, it totally sets it up for a possible spin-off series?? (@JLB make it happen plz im begging)

This is an ARC I received and OMG PUT THIS ON YOUR 2018 RELEASE LISTS, GUYS. It takes place in a world that looks oddly familiar where America's president is an ex-reality TV star who sends the worst of the worst criminals to New Alcatraz, where the world watches them try to survive their death sentences on an social media platform. Except, not everyone who gets sent there is guilty…BASICALLY BE SURE TO PICK THIS UP NEXT YEAR Y'ALL.

My first Albertalli book but definitely not my last. I LOVED this contemporary, and it has SO MUCH EFFIN DIVERSITY IM LIVING FOR IT. I listened to it on audio book and the narrator is fantastic, so be sure to check it out if you haven't! Full review here.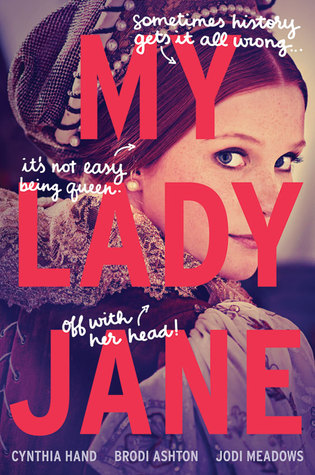 This alternate history/fantasy/humor/romance novel is too complicated to explain briefly, so just go into it knowing that it is a hell of a ride and you will love every second. And this is also a fabulous audio book, btw! Full review here.

One word, guys: FEELS. I'm sure you've heard of it and if you haven't read it yet, WHAT ARE YOU DOING. It is heartwarming and heartbreaking and left me in tears but also extremely satisfied.

This series is high key a favorite of mine, and this latest installment had me dying for the next! Because it's the fourth in a series, I won't go into it in detail but the series is about Sherlock Holmes' protege niece and Bram Stoker's vampire hunter sister who are hired by the crown to solve mysteries. There's also time travel, family drama, and angsty romances that are to die for.

Excuse me while I screech into the void. This fantasy takes place on Roanoke Island, NC – also known as the location of the Lost Colony (also the subject of AHS season 6, if you watch that show). As an NC girl myself, I'm super familiar with the lore, but this book takes it to a whole new level. I read it in like two sittings, I couldn't put it down! Full review here.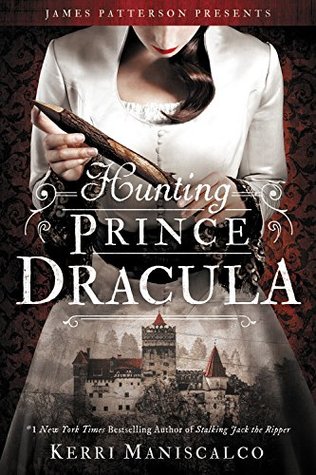 We all know how much I love this series, so when I received an ARC for this book, I promptly lost my shit. It steps up the game in science fiction, mystery and romance. Do yourself a favor and read this series, you won't regret it! Full review here.

This cute rom-com about two very different students getting locked in the school library over a long weekend in a snowstorm is JUST the pick-me-up you need if you're in a reading slump or just want something sweet and cute. ALSO great anxiety representation!

Tbh heck me up with this book. I am addicted, and cannot WAIT to read the rest of this fantastic fantasy series!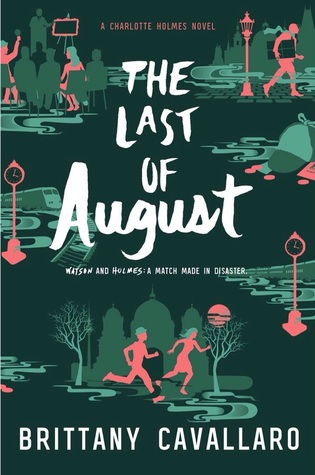 This series is my favorite Sherlock modern adaptation, and while I'm not ever quite sure what's happening (thanks to Jamie being Jamie), I love it nonetheless, and cannot WAIT for the final book this year!

This book about four kids caught in a school shooting is intense, heartbreaking and leaves you speechless. Plus, great diversity rep and discussion on mental illness and gun violence. Do yourself a favor and read this one.

One of the first books I read this year and one that still sticks with me. I love the characters and the fact that the writing changes from prose to verse depending on whose perspective we are in. And the ending is so great, definitely not what you'd expect.

And finally we have my new favorite series of the year. This is about a young woman who discovers that her birth parents are actually serial killers, and follows her on her journey to discover where she really comes from. Great characters and perfect writing from my favorite author of all time, you should not miss out on this one!
And we have reached the end, guys and gals and nonbinary pals! Thank you for checking out my favorite books of 2017 and be sure to let me know what some of yours were! Here's to a great year of reading! *cheers*
xoxo y'all,
Kerri